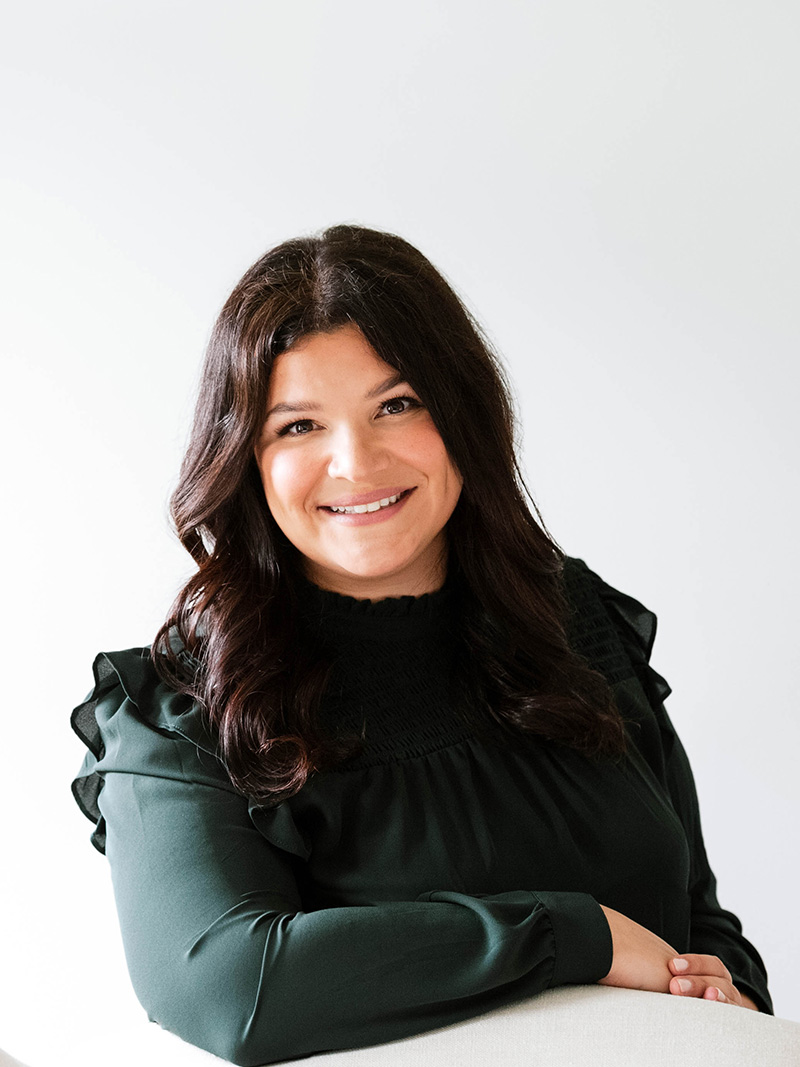 Dr. Elena Ragusa is the founder and CEO of Drive Evaluation Studio. She is committed to strengthening the places where we live, work, play, and learn through learning, evaluation, and applied research.
To Founding

Drive Evaluation Studio
Before building out the Studio, Elena was the senior executive director of enrollment strategy and analytics for Rutgers University–New Brunswick, where her work focused on using data to design and execute collaborative strategies to enroll, retain, and graduate a diverse and accomplished student body.
Prior to that, she designed, managed, and directed research and evaluation efforts for the University's college access and K-12 program portfolio. 
And before her 10 years at Rutgers, she served as a project manager at OMG Center for Collaborative Learning (now Equal Measure) – a national research and evaluation consulting firm based in Philadelphia, PA.
Elena makes the connection between theory and practice in the classroom, working with undergraduate and graduate students and teaching psychology, research methods, program evaluation, community psychology, and organizational psychology.
As a first-generation college student turned advocate for educational access, Elena has also worked as a youth mentor and tutor and as a counselor at a community youth center.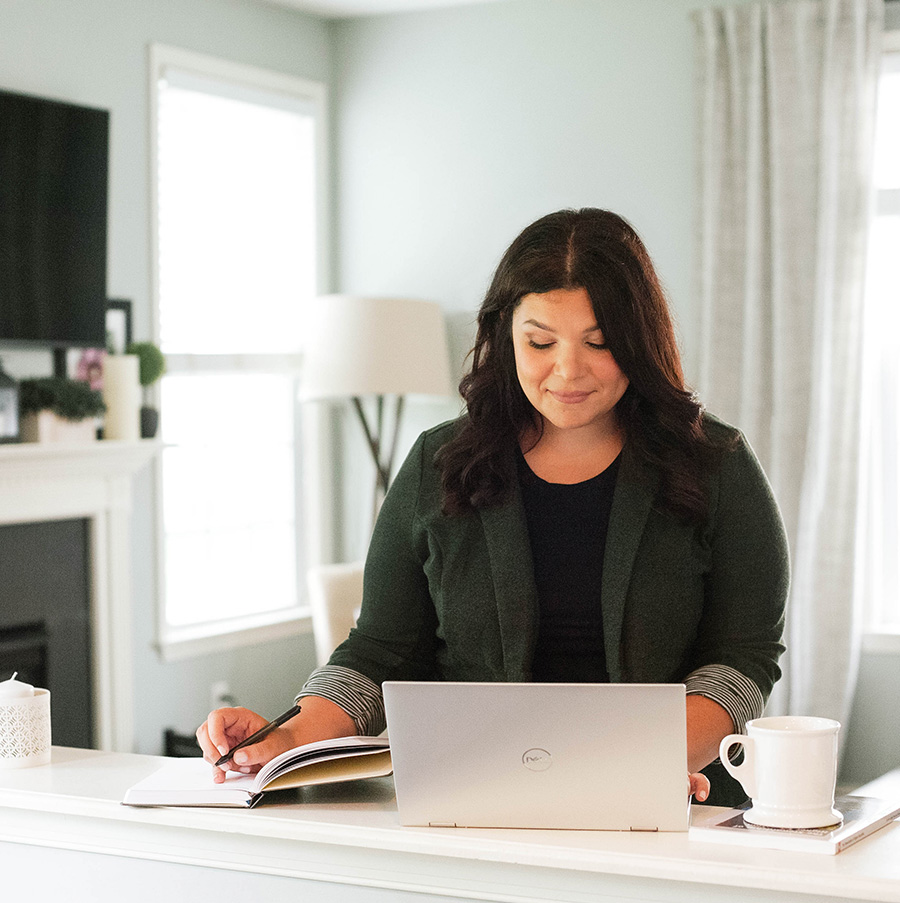 Today you can find her supporting, growing, and evolving Drive Evaluation Studio's vision.
The Studio works with nonprofits, foundations, and higher education to use data to inform their work, determine and build on what is working in their practices, and tell the story about their impact in their community.

Individualized program evaluation consulting for nonprofits and foundations within the social sector, to help you know you are reaching your outcomes and measurable changes.
Tailored curricula, hands-on activities, and applied coaching designed for client organizations.
Strategic consulting allows for flexibility in design and scope, working with clients to help meet their organizational and strategic goals.
1. If I wasn't an Evaluation Consultant, I'd be:
forensic psychologist and criminal profiler or food critic
2. My favorite part of doing learning and evaluation is:
When we see our clients getting really excited about what we're learning. I also nerd out a little bit when analyzing and presenting data. Our work is only as good as how accessible it is, so I spend…
a lot of time on graphs, charts, etc.
3. My #1 analytics/data software of choice is:
It's hard to pick just one.
I spend a lot of time in Qualtrics and SPSS. Excel gets an honorable mention, too.
4. What does learning and evaluation mean to me?
Fundamentally, using the info (data) to which we have access as a tool to do what we do better.
5. The best title that I have:
Evaluation Consultant
Organizational and Community Psychologist
Professor
CEO
All of the above
6. Music most likely playing in the studio:
acoustic rock when writing, 90s hip hop when we're crunching data, anything with a good beat when we need to be creative.
7. If I could meet one person dead or alive, who would it be?
Travel to all 7 Continents
Australia and Antarctica remain
9. On days off from The Studio, you can find me:
Taking a long walk with my dog, on a bike ride with my family, or feverishly reading for pleasure.
10. My friends would describe me as:
Driven, thoughtful, honest, empathetic, and I hope they'd say witty, too.
"Whenever we work with the Studio, the interactions are affirming but direct. The approach makes it enjoyable to learn, less challenging to critique ourselves, and possible to build relationships with our grantees and program partners based on what we learn."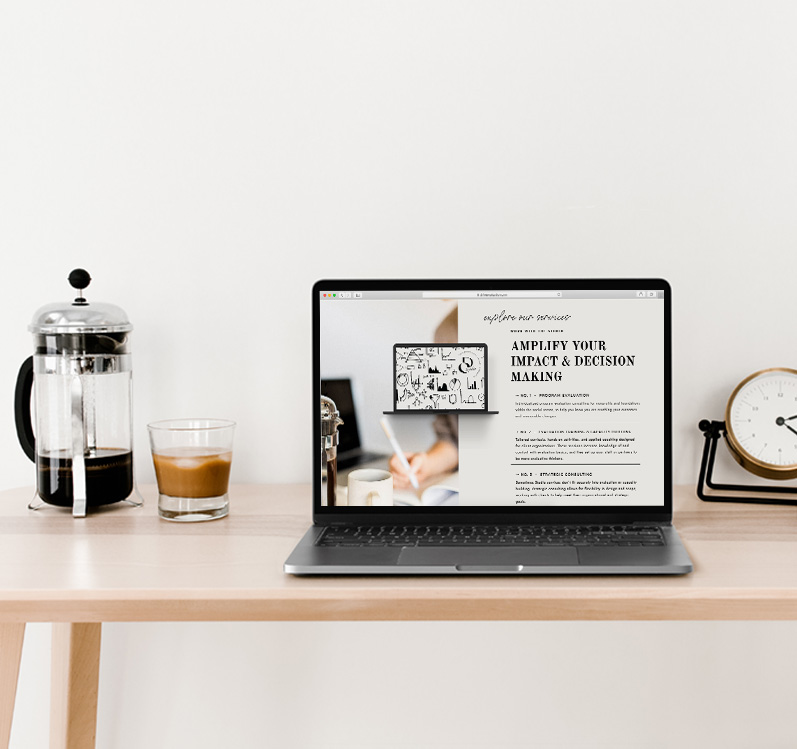 Insider access to exclusive content, what's happening at the Studio, data spotlights, tips, and more, only available to our email list when you join for free. We'll email approximately once a month.
We respect your privacy and will never share your name or contact info with anyone else.