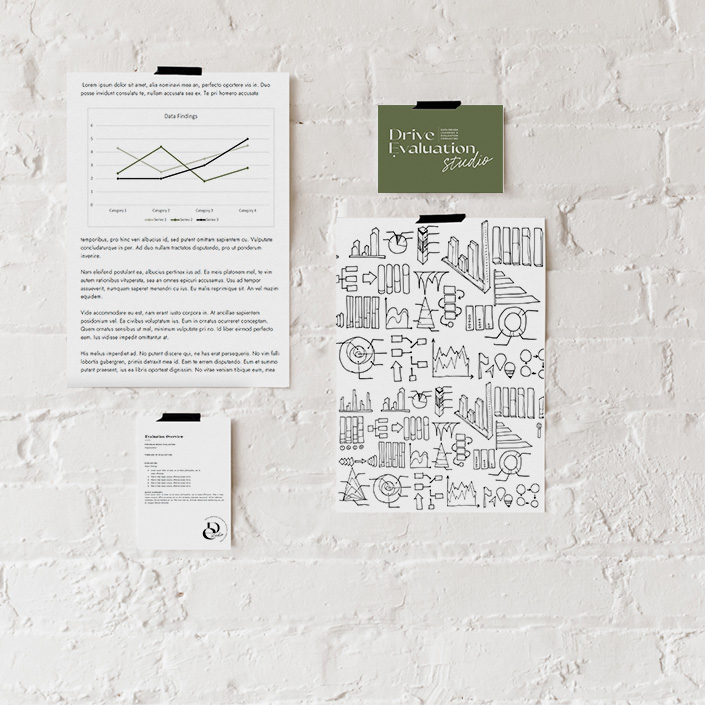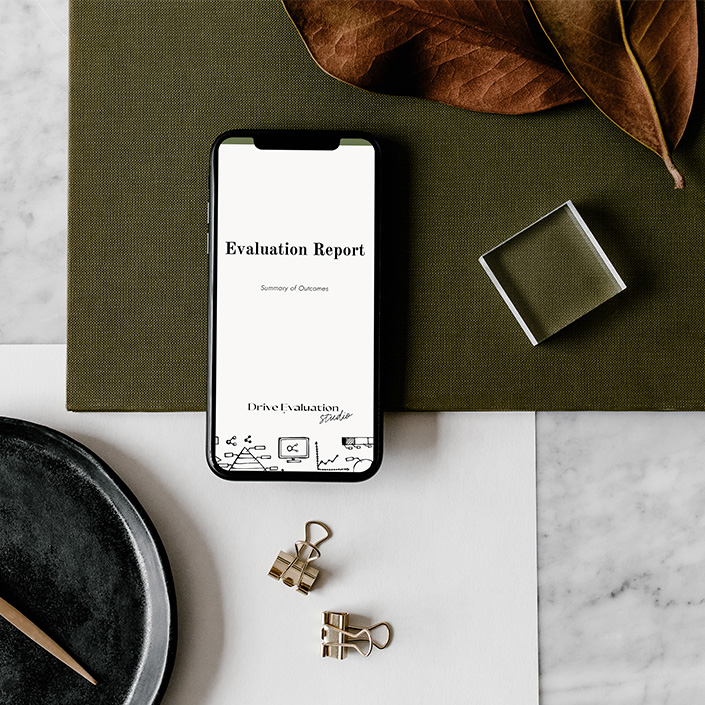 Data-Driven Learning & Evaluation Consulting Boutique
BRINGING DATA-INFORMED DECISIONS to Nonprofits, Foundations, and Higher Education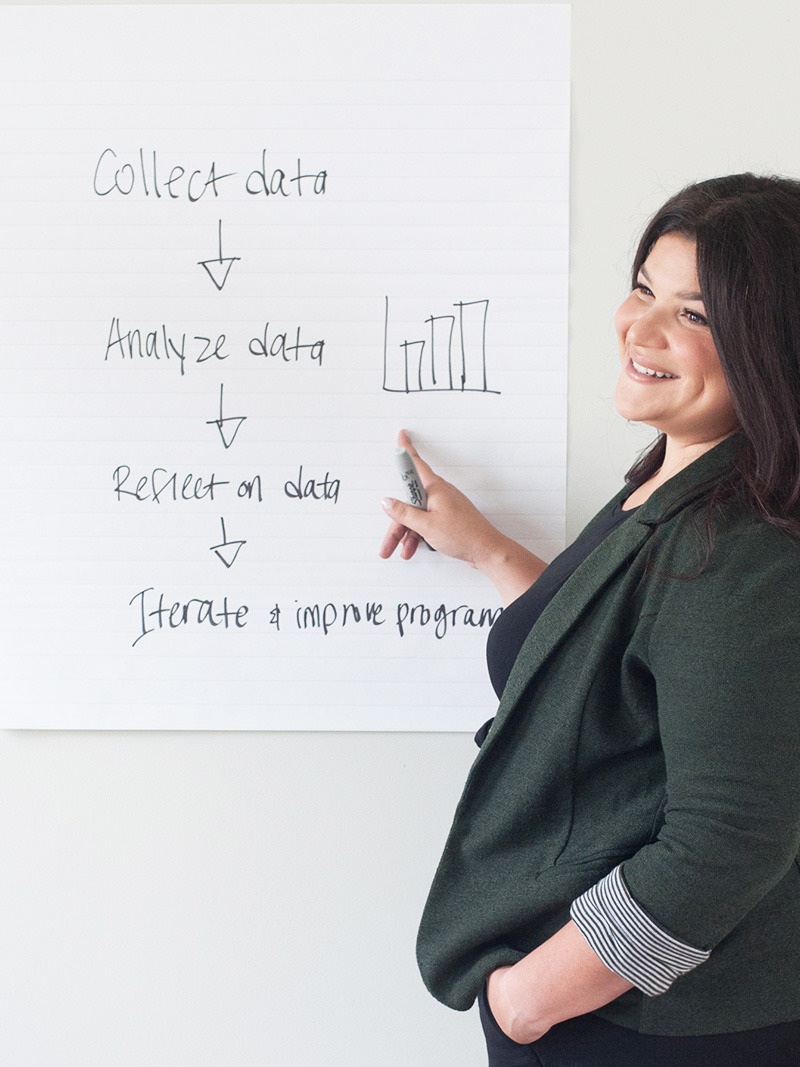 Rooted in intention, running programs in "the real world," and informed decision making, our strategic consulting and evaluations will help you make better data-informed decisions and do your work better—as individual and unique to your outcomes.
We can work with you to achieve your outcomes through program evaluation, empower you to confidently understand and use your data through evaluation training and capacity building, or bring an external perspective and different expertise to a current challenge via strategic consulting.
We believe everyone should have the opportunity to achieve the outcomes they set out to reach, and we're here to work with you to understand and communicate the change you are creating.
We understand the need for data-driven decision making and will help achieve measurable changes by creating strong trusted partnerships with our clients.

the power of using information to do well AND do good,
the benefits of teaching someone "how to fish,"
the value of working in context,
the expertise of our partners,
the importance of continually learning and growing, and
the satisfaction of figuring out a tough puzzle.
I founded Drive Evaluation Studio to be a combination of those things. This is at the core of our philosophy and what we do – to show how data can be used to improve the effectiveness and outcomes of their work, to empower people to effect change, to create space for diverse perspectives, to have a little fun, and to get better each and every time we do it.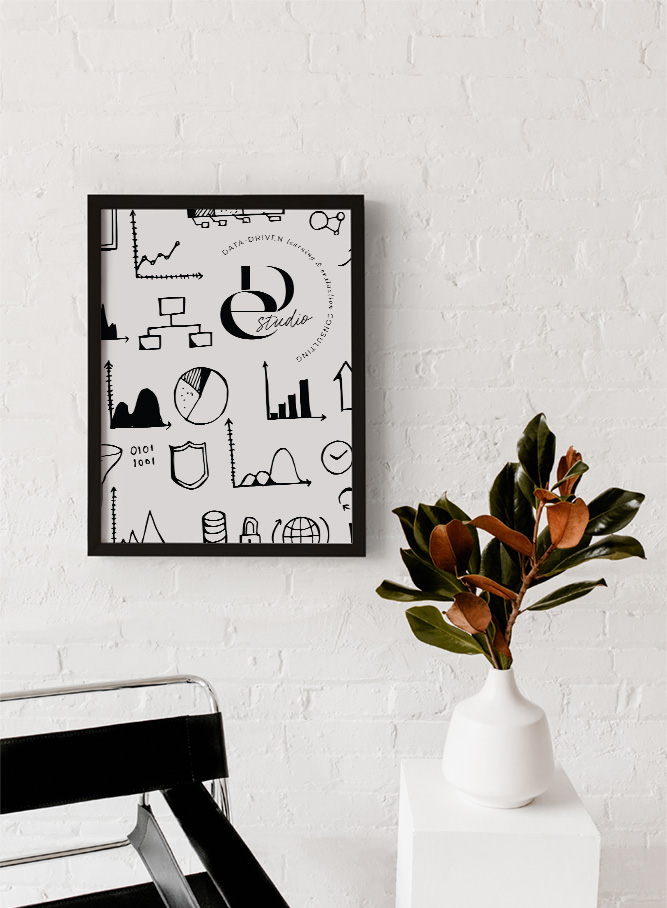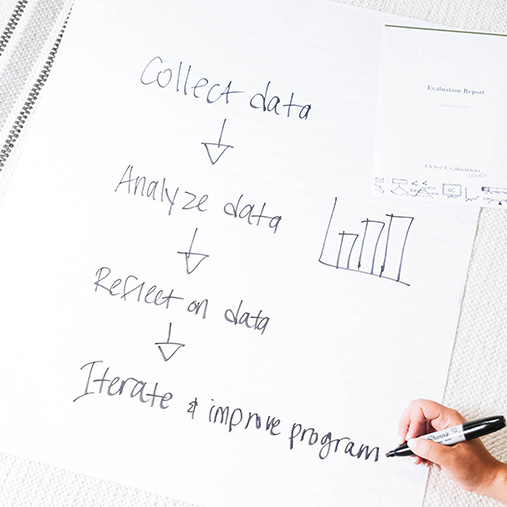 Trusted Partners
Relationships
Education
As a trusted partner that values relationships with our clients and the power of knowledge, data, and education, you can expect that the Studio will be at the table with you to discuss, consult, and make intentional decisions in order to understand, learn from, and share the outcomes of your work. 
YOU UNDERSTAND THE VALUE OF MAKING DATA-INFORMED DECISIONS
Personalized data-informed decisions play an integral part in reaching measurable changes and our clients are ready to make impactful effective changes to achieve their visions.
COMMUNICATION IS EVERYTHING TO YOU
The Studio not only provides learning and evaluation consulting, but we have a commitment to be a trusted partner with you that invokes creative conversations and listening with our clients.
YOU TRUST OUR STRATEGIC EXPERTISE
We combine a masterful background of organizational psychology, evaluation consulting, and unique and customized presentations and reports, so our clients can continue to use the data and information after our engagements.
You're mission, impact, and community driven
It's important for our clients to partner with like-minded strategic consultants who understand the social sector space and the depth and range of programmatic budgets, scopes, outcomes, and teams.
Studio's Expertise & capabilities
organizational consulting
Meet the Studio
President
Data-Driven Learning & Evaluation Consulting Boutique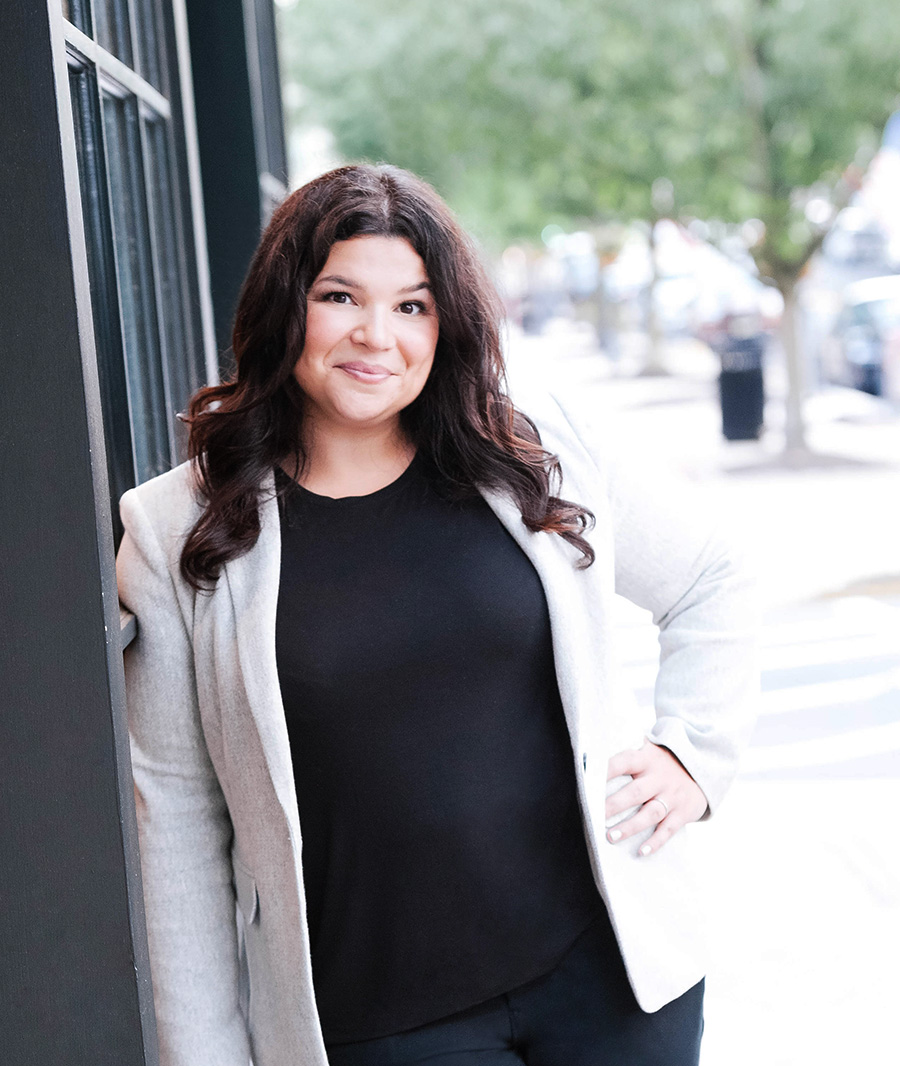 President | Learning & Evaluation Consultant
Elena is the Founder and CEO of Drive Evaluation Studio. She is committed to strengthening the places where we live, work, play, and learn through learning, evaluation, and applied research.
She basically wants to use the information we have available to us (data) to make the world a better place.
Before building out the Studio, she was the senior executive director of enrollment strategy and analytics for Rutgers University–New Brunswick, where her work focused on using data to design and execute collaborative strategies to enroll, retain, and graduate a diverse and accomplished student body at the university.
Prior to that, she designed, managed, and directed the research and evaluation of college access programs for Rutgers University's pre-college program portfolio. 
And before her 10 years at Rutgers, she served as a project manager at OMG Center for Collaborative Learning (now Equal Measure) – a national research and evaluation consulting firm based in Philadelphia, PA.
The Studio's Collaborators
The Studio creates customized engagements for each of our clients. If your engagement requires additional specialized strategists and/or consultants, we have carefully curated collaborators that we bring to our engagements as needed.
You can trust that our collaborators share the Studio's values and mission for each of our client projects.
Josephine is Drive Evaluation Studio's Research and Administrative Coordinator.
She has worked as Research Assistant in various social psychology and mental health-related projects, including…
Read More ➝
culture, relationship, and social anxiety applied research, community and therapeutic evidence-based intervention for military active-duty and Veterans, and adolescents sleep intervention project.
Some of her most significant accomplishments involve designing a quality improvement Telemental Health program evaluation for Veterans Affairs (VA) clinicians within the Sierra Pacific Network in Northern California (VISN 21) which prompted a subsequent expansion of the main hospital's Telemental Health program, and assisting with logistics of local and international events planning, such as Psychology Day at the United Nations.  
Josephine holds a Bachelor of Arts Degree in Psychology from UC Berkeley and a Masters of Arts Degree in Clinical Psychology from Teachers College, Columbia University.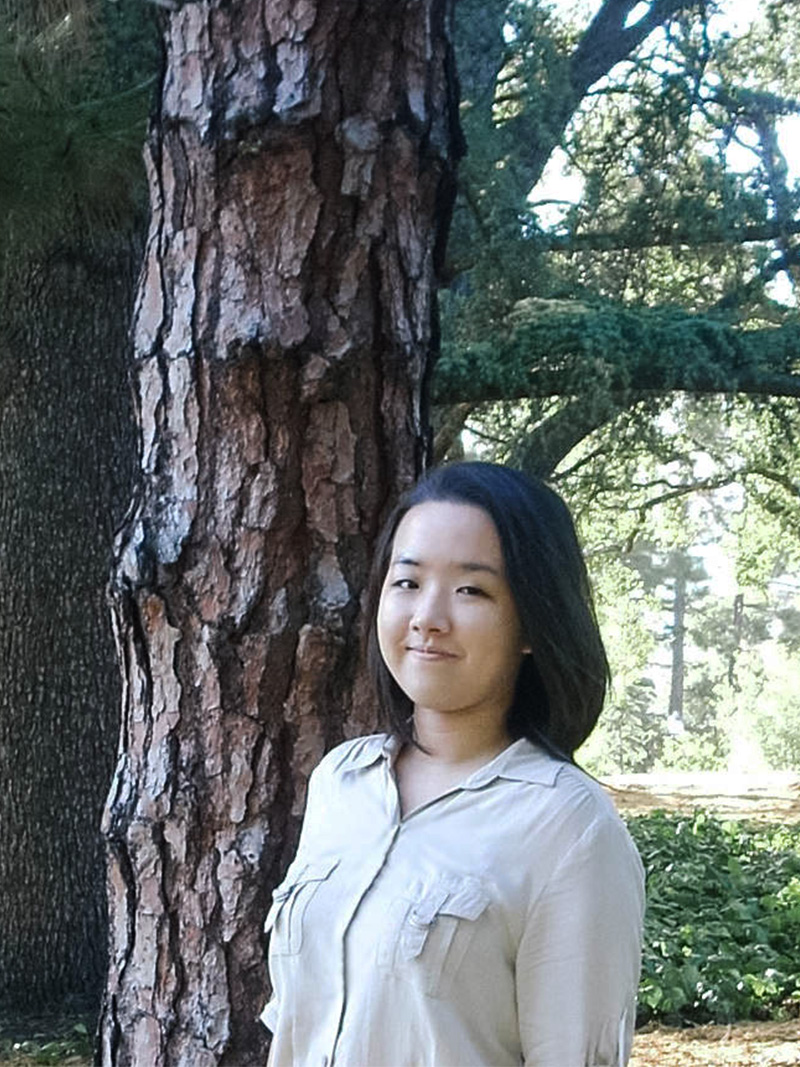 Anita Baker has worked as an evaluator for over 30 years.
She specializes in conducting external evaluations of non-profit programs, and in providing technical assistance for organizations conducting self-assessments or participatory evaluations.
Read More ➝
She has designed, directed and participated on evaluation teams focused on a wide range of subjects including youth development, employment and training, arts education, community schools, community-based collaborations and integrated services, afterschool education, services to seniors, foster care and transitional and supportive housing, college preparation, technical assistance, and organizational evaluation capacity building.
Anita also provides training and coaching for non-profit and philanthropic staff seeking to build evaluation capacity and enhance evaluative thinking in their organizations. As of 2020, Anita is semi-retired providing limited and mostly cost-free assistance to non-profit organizations and evaluation consultants doing work in the areas described above.
Anita Baker earned her Doctorate in Education from Columbia University, Teacher's College in 1991, (Educational Administration with a focus on Evaluation), has maintained a successful independent evaluation consulting service for more than 25 years and formerly served as a project director and senior program officer of the Academy for Educational Development in New York City, and as a project director at the OMG Center for Collaborative Learning (now Equal Measure) in Philadelphia.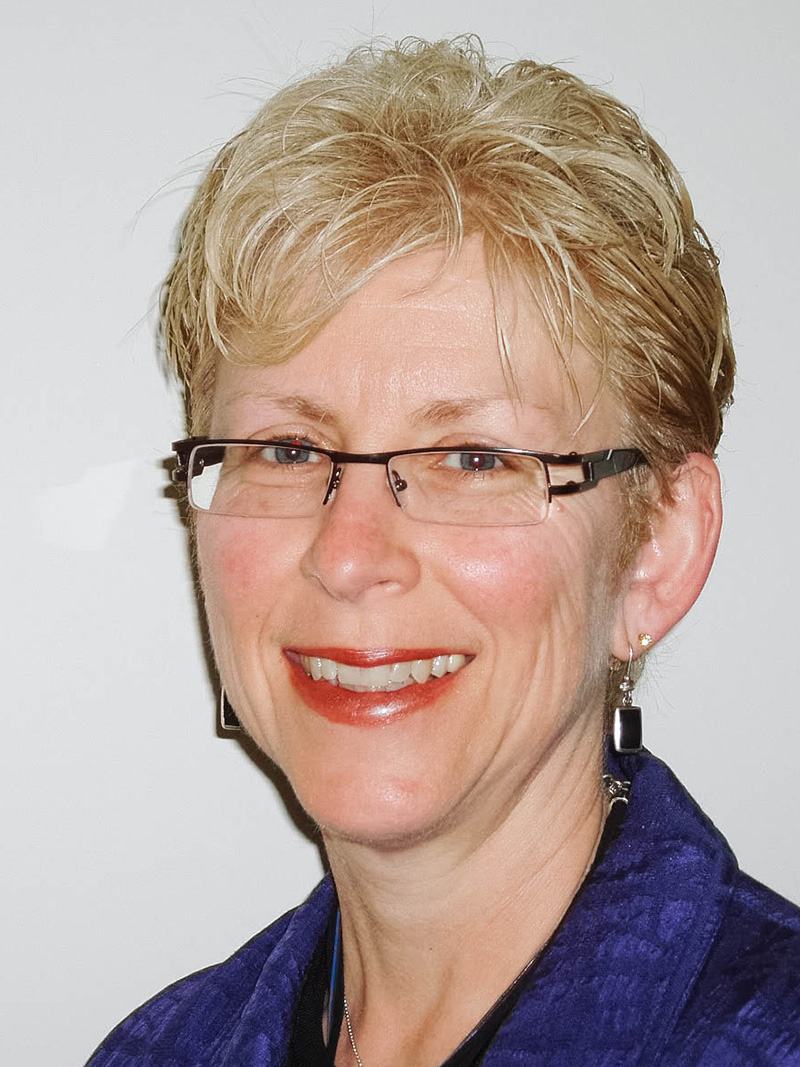 Victoria Dougherty is an independent consultant providing evaluation services to foundations and non-profit organizations.
Victoria works across a variety of content areas, including civic engagement, education, employment and training, and immigrant integration. 
Read More ➝
Victoria's evaluation work typically uses a participatory approach, emphasizing learning in partnership with the client to inform the work as it evolves.
Prior to becoming an independent consultant in 2011, Victoria worked as an evaluator and consultant to foundations and non-profit organizations for over 20 years.
During her seven years at the OMG Center for Collaborative Learning (recently renamed Equal Measure), a nonprofit consulting firm, Victoria directed multiple evaluation, strategy development, and evaluation training projects in a variety of content areas including human services, youth development, and education.
Before her time with Equal Measure, Victoria led the community research and program evaluation unit of the Connecticut Policy and Economic Council and worked as a program analyst for the US Department of Health and Human Services.
Victoria has an M.A. in Social Service Administration from the University of Chicago and a B.A. from Mount Holyoke College.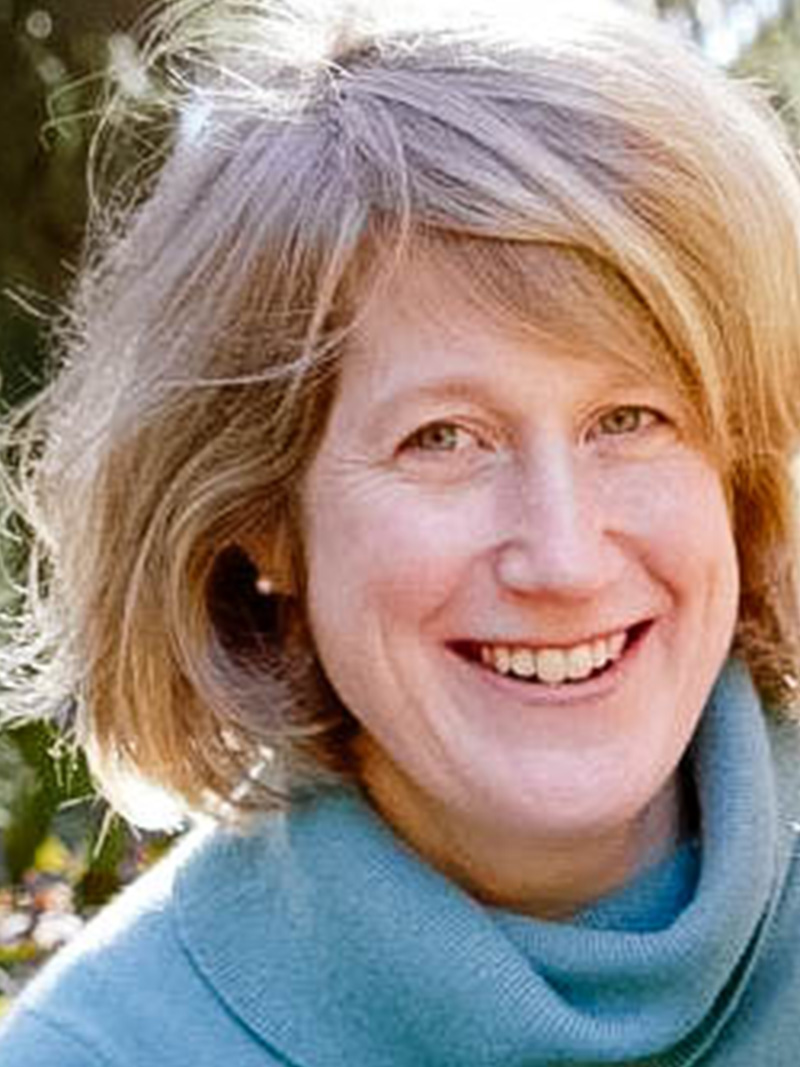 Mary Louise Mitsdarffer holds a Ph.D. in Childhood Studies from Rutgers University-Camden.
She is a former community health practitioner and a current post-doctoral fellow with over 10 years of applied research experience. 
Read More ➝
Her research interests include children's health and U.S. policy, life-course development, health equity, and program planning and evaluation.
Dr. Mitsdarffer is trained in qualitative, quantitative, and archival methods with a special interest in complex measurement and data. 
As a native of a Mexican-American community on Chicago's southwest side, Dr. Mitsdarffer is committed to addressing place-based health disparities and inequities in her work to benefit communities like her own.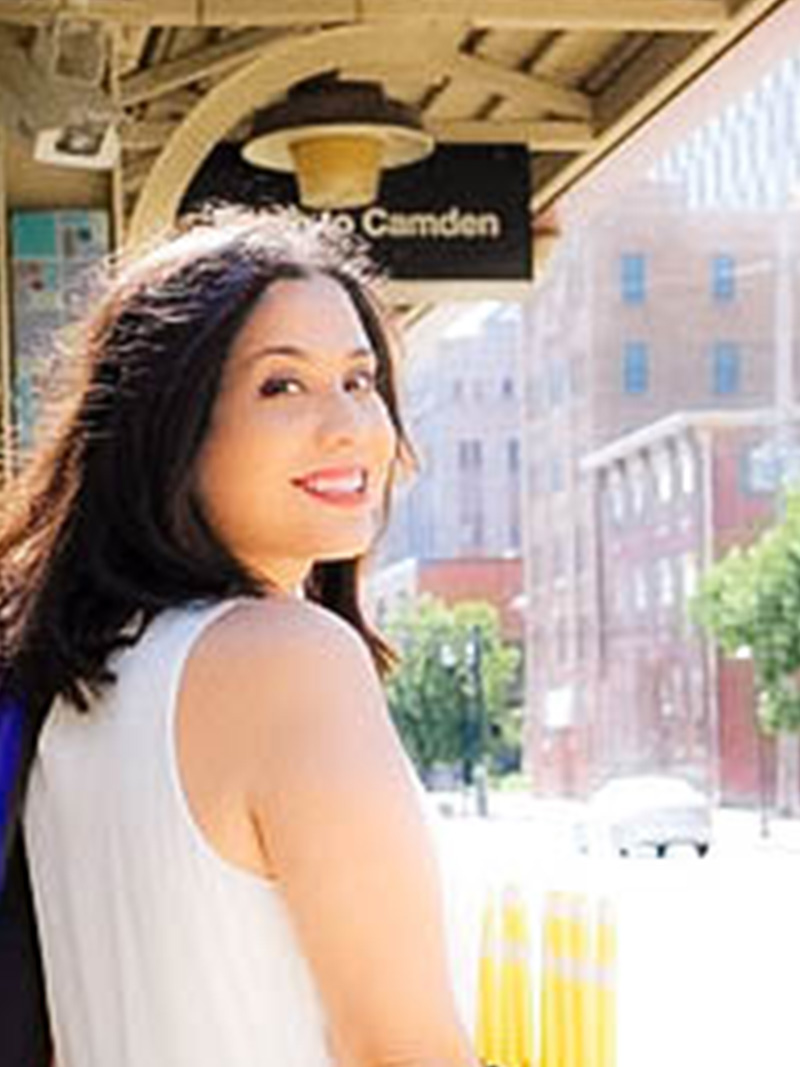 Vivian Figueredo has twenty years of experience in nonprofit program development and
evaluation in a range of issues,
including community and economic development, workforce development, education, youth development, college access and success, and the arts.  
Read More ➝
She specializes in conducting culturally responsive evaluations of educational and non-profit programs and organizations, and in providing technical assistance to organizations developing internal program evaluation systems.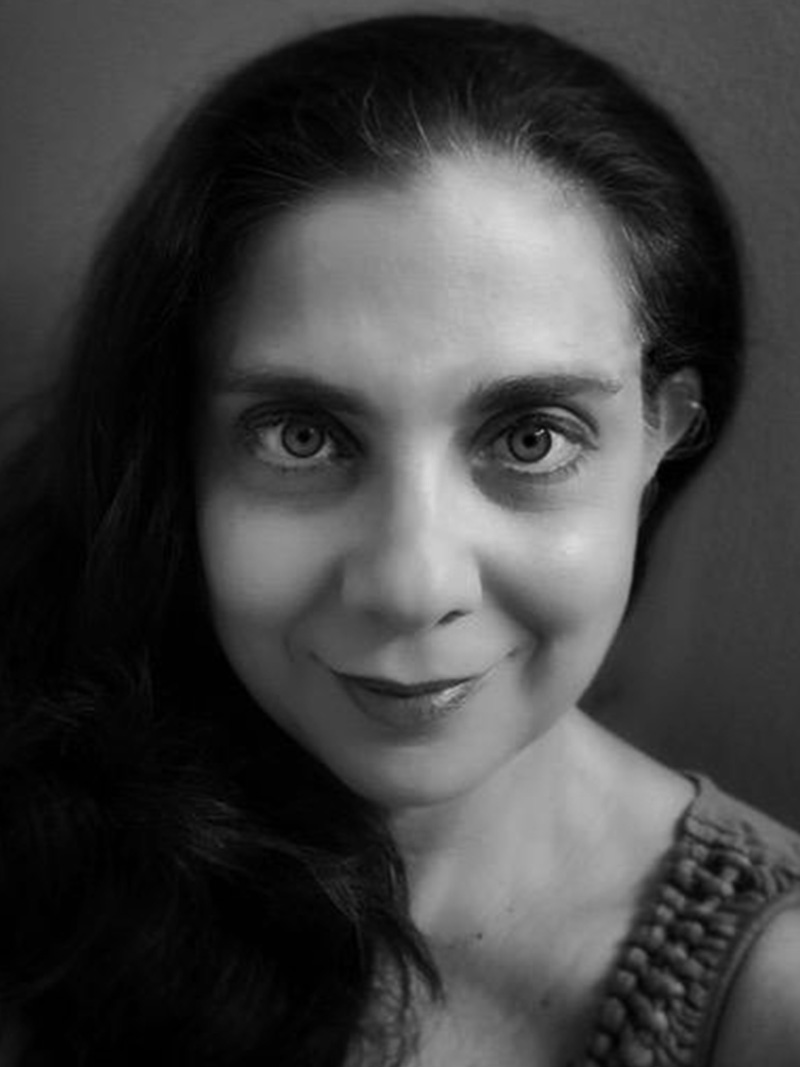 A former educator, Ross has experience in teaching, evaluating, and facilitating change in diversity, equity, and inclusion, and excels at
knowledge organization and translation that results in aligned, action-focused planning and implementation.
Read More ➝
Ross is passionate about solving complex organizational problems and excels at understanding and translating seemingly disparate data to advocate for change.
He has a history of convening interdisciplinary groups to drive meaningful changes.
Ross works with local, county, and state-level organizations who are committed to improving opportunities and quality of life for the people they serve.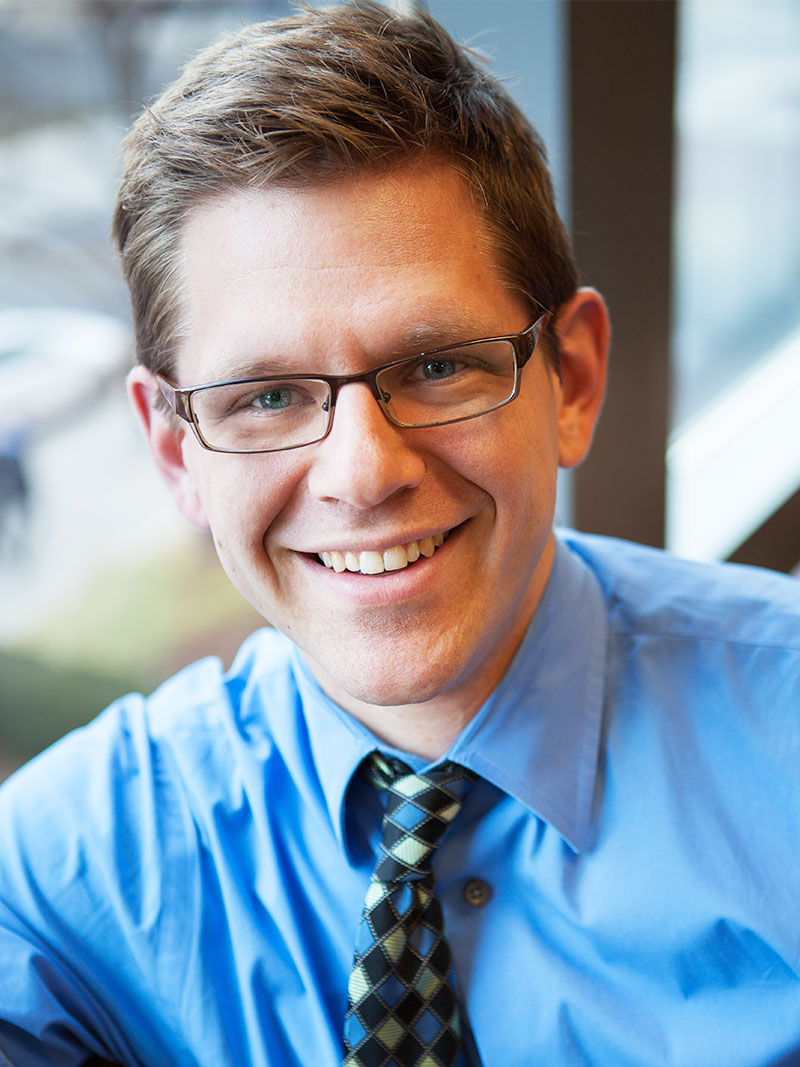 The Dawn Chorus Group is a transdisciplinary research and learning firm.
They use evidence-based support strategies and leverage emerging technologies to help organizations and communities better implement change efforts.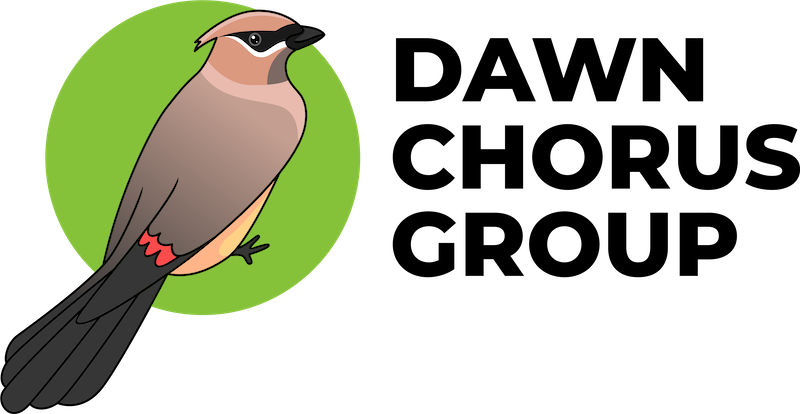 data points the studio has analyzed
average length (in days) of a studio evaluation project
Most people in a stand-alone studio evaluation workshop
possibilities to create change with data
THE STUDIO'S IMPACT-DRIVEN APPROACH
To build a strong foundation for our work together, we review and/or collect as much relevant data as possible. Rooted in understanding the context, we work with clients to strategically drive the appropriate data-informed decisions by asking questions, having open conversations, and understanding as much about the intended outcome as possible early in our engagement.
From there, we customize deliverables, trainings, and/or consulting that will empower and continue to be effective and impactful even after our engagement.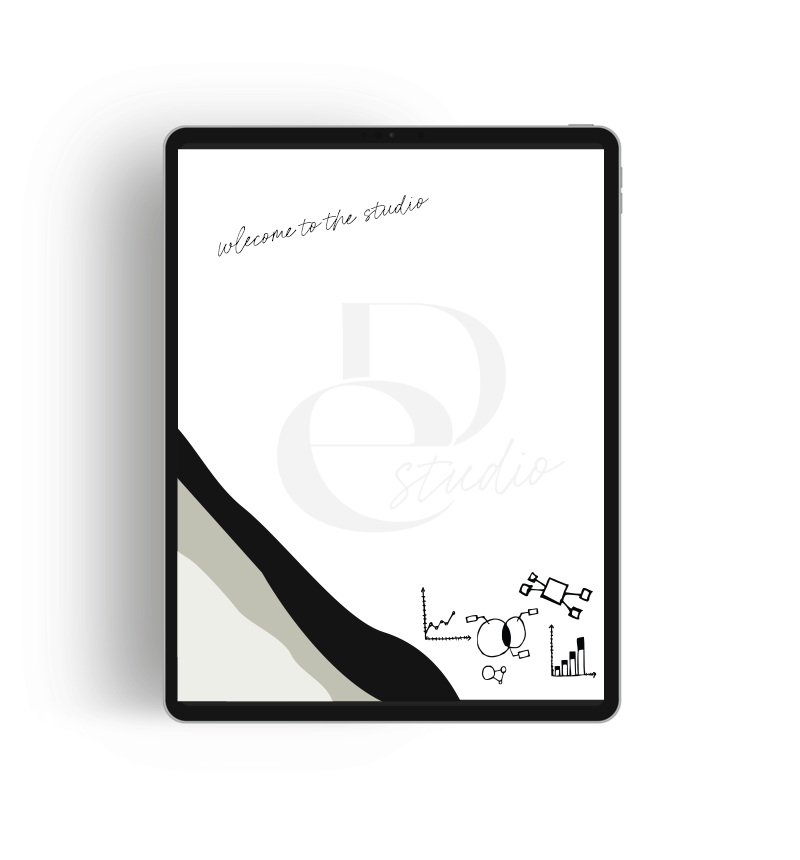 While we curate and customize our scope engagements for every client, below is the collaborative approach we take with our clients to achieve measurable changes.

the studio's collaborative approach
Level Setting & Groundwork
Two to four additional phases "in the project" customized for each client to reach the intended outcome

+ What is your evaluation consulting process?
The process is unique to each engagement based on the client's goals, strengths, needs, budget, and timeline. That said, all engagements will begin with level-setting and groundwork, and they will end with a reflection.
In the level-setting and groundwork phase, we operationalize our outcomes, talk about how we will work together, and use any existing information available to develop a foundation of knowledge.
In the reflection phase, we talk about what we learned and how it will be used, and we ensure the client feels empowered to continue their learning and evaluation efforts after our time together has ended.
There will be some additional phases (usually two to four) in between to get us to the intended outcome.
+ Why do you have phases in your process?
It's good practice in communication to provide feedback in a "sandwich" - good stuff, constructive stuff, good stuff again.
This way, regardless of the feedback you are providing, you are following a roadmap to do it. We think of consulting in a similar way - the elements of each phase will vary, but having phases lets a client know what to expect, when to expect it, and where they are in the process at any moment.
Studio phases are typically designed to map to different parts of an engagement, so they provide a point to pause.
At the end of each phase, we ensure we are on track and we use what we learned in the previous phase to enhance what we are doing next.
And like "a feedback sandwich," Studio engagements begin and end with specific things: we always start with level-setting and groundwork, and in the spirit of learning, we always end with a reflection. 
+ How does the Studio think about cultural responsiveness?
We believe strongly in equity – the belief that all individuals, regardless of identity, deserve an equal opportunity to contribute to and thrive in our society. This is a through-line in our approach to evaluation, teaching, capacity-building, and practice.
In our work, we continuously consider and review instruments, analyses, and reports to ensure the language, methodology, and approach reflect the people with whom we are working and the audiences who might engage with the products.  
More broadly in our engagements, we seek to understand how our culture, values, and experiences influence our perspectives and others' experiences of and with us. We check our assumptions, we seek out perspectives that do not align with ours, and we acknowledge that we are working in context – in real life – that is laden with systemic inequities. With each new partnership, we learn and continue to do this work.
+ You reference "flexibility" often; what does that mean?
Many engagements are executed exactly as they are designed. Others have to shift to respond to organizational and external factors that impact them (staff changes, an extended program timeline, even a global pandemic).
For as much as we are rooted in and committed to strong methodology, we understand that your work is happening in real-time and in real-life. We also know that learning happens as we work and from multiple places.
So, for the Studio, flexibility means staying true to the engagement design that will get us to our intended outcomes while creating space for iteration based on what is happening around us as well as what we are learning as we progress.
+ How long is a typical evaluation process/project?
This can vary drastically by client and by type of engagement. 
Evaluations are typically about 12 to 18 months, with a few that have lasted just four or five months and many that were multi-year efforts. 
Training and Capacity Building engagements range from discrete workshops for organizations (one to two days) to multi-year engagements working with various cohorts of stakeholders. 
Strategy Consulting engagements also have significant variability. These last at least three months and can go on for years. The record for longest Studio engagement is currently held by a long-term strategy consulting client - they have been working with the Studio for over seven years.
+ How often should we expect to meet with you?
As often as you'd like!
As part of our engagement, the Studio will provide you with milestones and levels of effort for each phase of our work together.The level of effort is the minimum amount of your time and effort that we will need to successfully achieve our collective goals.
We will ask to meet every time we transition between phases, whenever we have a deliverable, and in accordance with the level of effort and milestones we provide in our first phase. 
Beyond that, we will design a communication calendar that fits your needs. Some clients prefer standing meeting schedules (these range from every other week to once per quarter), while others like ad-hoc meetings as we move into various pieces of our work.
+ How much should be allocated for a Studio engagement?
While the financial investment is an important question, it is hard to separate it from the scope and goals of the engagement.
As a benchmark, clients typically allocate about 10-15% of their programmatic budget for evaluation engagements.
However, we create customized and tailored engagements for each of our clients based on what they hope to accomplish, the complexity of the work, what they already have in place, and the resources they have available.
+ What if we need an evaluation consultant, but we do not have enough in the budget?
Good evaluation is an investment, but sometimes your funds have already been earmarked for other important purposes.
Consulting efforts can range in scale, scope, and intensity, and their cost can be drastically reduced if you have existing databases, established outcomes and indicators, and can potentially take on discrete pieces internally with some training and capacity building of staff.
Inquire with us to discuss what you already have that you can leverage and what engagements might be possible. Minimally, we can share some strategies that you can employ now to be ready for an evaluation consultant in the future.
+ We have data from a previous evaluation, can we start there?
That depends on many factors. We can definitely talk about this.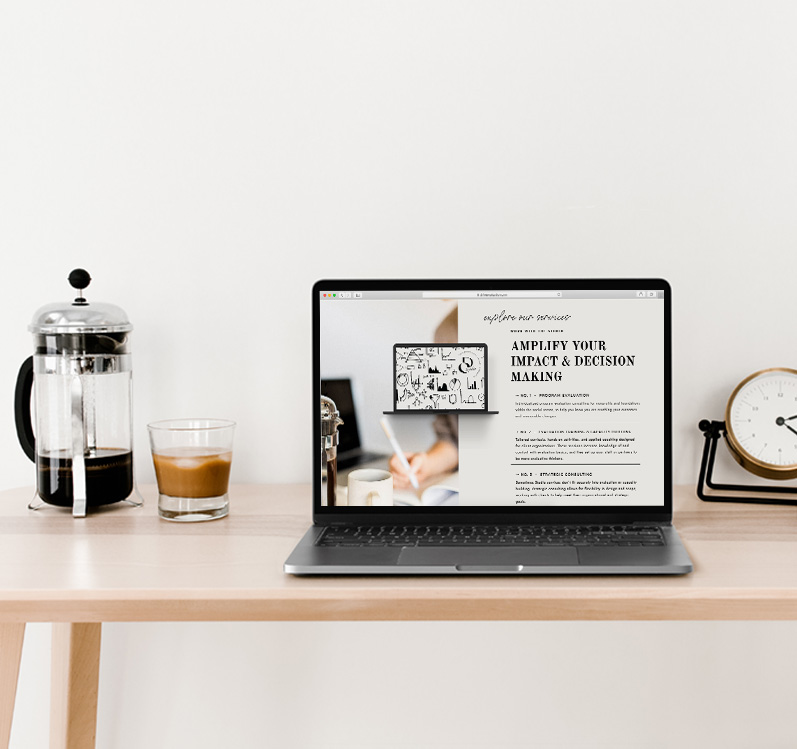 Insider access to exclusive content, what's happening at the Studio, data spotlights, tips, and more, only available to our email list when you join for free. We'll email approximately once a month.
We respect your privacy and will never share your name or contact info with anyone else.